Computer Based Written Exams- INFO
Updated On: Apr 118, 2023
---
Computer Based Written Exams (CBT)
Candidates that wish to have the ability to schedule their own date and time to take the CCO written exams can utilize PSI testing centers across the country. Another benefit to testing electronically is that your results will be available immediately after your exam.
Sign Up Process: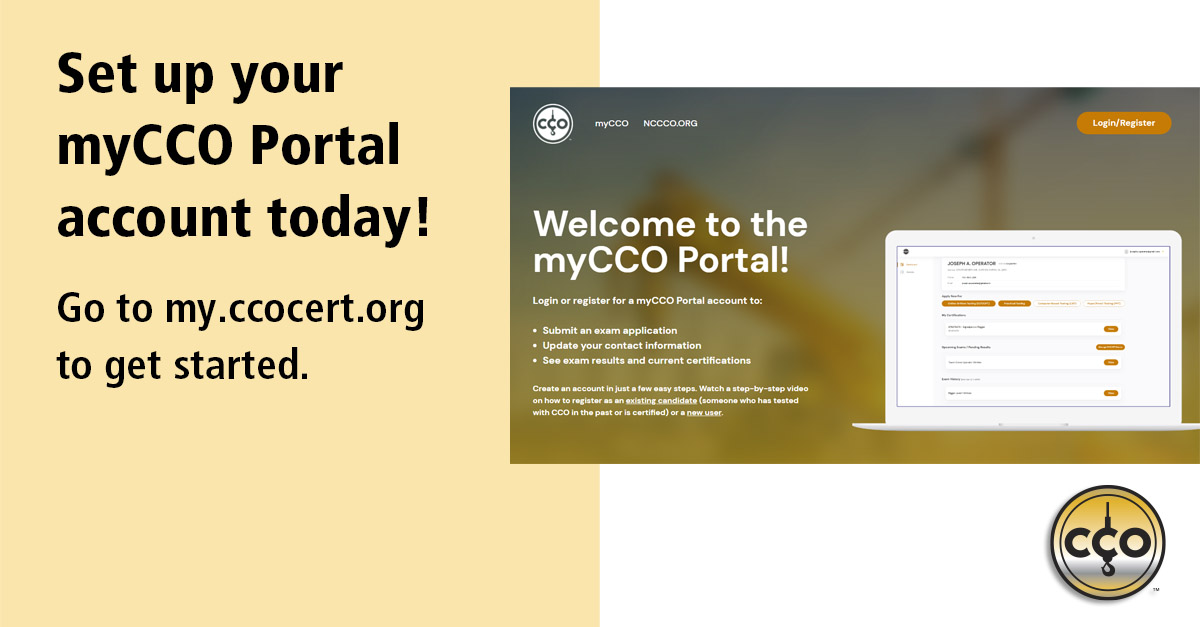 Begin the online application process by visiting the CCO website and logging into the CCO portal. Click Here to visit the CCO portal
Once you are signed into the portal, choose this button to begin the CBT sign up. Select all the written exams you wish to take (you are now allowed to take crane and Rigger and Signal exams at the same time) and continue to the payment page. FYI - you will be limited to how many exams you can schedule in one day, so you may have to split up your testing into multiple days depending on the number of exams.
After you have submitted your payment, you will receive an email with a receipt. Within two business days, you will receive a second email from PSI/AMP with instructions on how to register for your exam appointment online or via phone.

Candidates should apply to take CBT exams a minimum of five business days before their preferred exam date. The test site availability is not guaranteed on the preferred exam date, and availability can only be confirmed when scheduling the appointment.
Click Here to view current computer testing facilities available.
PSI/AMP will email you a confirmation of the testing date, location, and time.
---
---