Construction Equipment Operator
The CEO apprentice operates a variety of heavy equipment (dozers, loaders, backhoes, excavators, scrapers, and much more). They will also have a good understanding of grade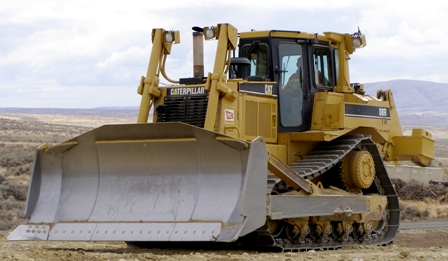 checking and possibly do some service or rig oiling (act as an assistant or helper to the operator by fueling, greasing, and maintaining the equipment). CEOs are a very diverse group of people. By the end of the apprenticeship, our graduates are highly skilled professionals who can problem solve and work in any number of challenging situations with the ability to operate a minimum of several pieces of equipment in a very competent way.
It's not all fun and games. It is very physically, emotionally, and financially satisfying work, especially if you like to work as part of a team building things and be able to see actual physical progress as the result of the work you do each day.
---
Hoisting Engineer
The HE Program is for those who want their career path to lead them to mainly operating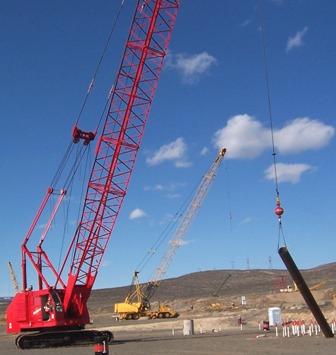 cranes. It is a very challenging and rewarding career path. It is a smaller program and very competitive to get into. It is often rigorous and sometimes involves extensive travel throughout our territory (Western & Central Washington State) as many of the on the job training opportunities are in the crane rental end of our industry. Getting your CDL right away and having a good driving record is very important as the work often involves driving the big cranes from job to job or back to the shop or yard. It also requires a comfort with mathematics as figuring the weight of a load to be picked and the capacity of the crane to pick it are an integral part of this career path. By the time an apprentice graduates from the HE apprenticeship, they must have passed the NCCCO tests (both written and practical) on at least one type of crane.
---
Grade Tech
Not Currently Available
This is a field where a person who likes to solve problems and play with numbers can quickly find themselves on a fast track to a leadership position in the industry. Technical Engineers (Construction
Site Surveyors) are intricately involved with all phrases of constructing a project. They turn the prints and plans into usable tools for the planned items to become realities. Please call the Training Office for more information on this Apprenticeship.

We have experienced, and are currently seeing, a shortage of people with skills as either a grade checker/engineer or as construction surveyors. Our survey training program, currently being referred to as Grade Tech Training or Technical Engineers, is off to a good start and is growing rapidly. We have had a handful of apprentices out learning all aspects of both the grade and survey fields. They are getting field experience and classroom training in instrumentation, GPS, and construction staking, as well as the basics of how to use a pea gun and laser. We feel we are gaining on both aspects of the industry by cross-training the apprentices in this manner.
---
Heavy Duty Repair / Mechanic
If running the equipment isn't what you want to do... or you'd rather wrench on them instead, we have an apprenticeship program to teach you how to safely and effectively maintain and repair heavy equipment.
Applicants to the Heavy Duty Repair/Mechanic program must complete a physical capacity evaluation. In addition to their related training, the apprentice will attend advanced classes - workshops provided by The Operating Engineers Regional Training Program.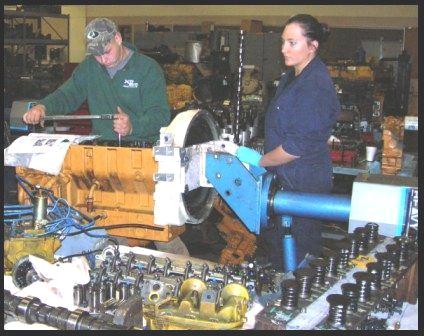 Many of our mechanic apprentices get their first dispatches as a service oiler. This involves preventive maintenance to the equipment as well as minor repairs, fueling and greasing the equipment on a daily basis. Many of these jobs require a CDL license with tank and hazardous materials endorsements. So if you don't currently have one, you will be required to get one within the first year of your apprenticeship. It is very helpful on the initial dispatch for the applicant to already have their CDL.