Updated On: Jul 206, 2022
Grade Checking 80 hour course - Having a working knowledge of grade checking and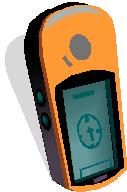 the ability to use it on the job is a vital tool for today*s operators. This is a must-have skill to be on the fast-track for career advancement. The course includes stake reading, hubs and lath, offsets, laser set up and use, and ground safety. Students should leave with the ability to transfer grades, pull slopes, use swedes, figure percent of fall, and safely apply these skills in a variety of different job applications.
Loader/Crusher 80 hour course- Learn how to perform the pre-operational checks and inspections, understand the nomenclature, and develop familiarity with control functions and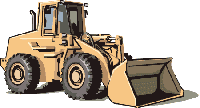 basic loader techniques. Instruction will also be given on backfilling, feeding the plant, stockpiling, open mine safety, pit operations, and loader and crusher safety. Students should leave with the ability to efficiently load trucks and operate a loader safely in a variety of applications.
Excavator 80 hour course- The track excavator is probably the most versatile piece of

equipment used in the construction industry today. This course demonstrates techniques including proper work patterns, slope work, truck loading, and safe digging. Students should leave with the ability to safely operate an excavator in a variety of different applications. For advanced students, training is focused on shoring requirements, boxes, sheets, pipe applications and laser, working around utilities and overhead hazards, and excavator safety.
Motor Grade (Blade) 80 hour course - This course teaches pre-operational checks and inspections,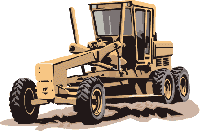 develops familiarity with control functions, basic grader techniques, inverts, crowns, supers, slopes, ditching, maintaining roadways, job layout, and the use of automatics.
Backhoe 80 hour course- This course instructs equipment operators in the safety

aspects, preventive maintenance, operating techniques, and proper procedures for using backhoes. Learn about pre-operational checks and inspections, nomenclature, develop familiarity with control functions, learn straight line digging, sloping, and ditch maneuvering around obstacles. Students should leave with the ability to dig a ditch to grade, safely dig past existing utilities, and with knowledge of sloping and shoring requirements.
Dozer 80 hour course- This course teaches pre-operational checks and inspections, develops familiarity with

control functions, basic dozer and scraper techniques including slot dozing, v-ditches, push cat applications, safety, proper traveling, cuts and fills, and efficient work patterns. Advanced dozer operators will be trained with smaller dozers working with finer materials to do precision grading. Students will work on slopes and multiple grade breaks in a simulated parking lot.
Crane Tower: 80 hour course Mobile: 160 hour course- These crane courses are designed for operators who wish to begin a career working in the hoisting industry. Becoming a proficient crane operator is not just a matter of being able to read load charts and understand crane principl

es. The real key to successful training is time in the seat doing specific tasks that crane operators are commonly called upon to do. The primary focus is to have enough time in the seat to gain the skills and confidence necessary to succeed in the workplace.
Crane courses teach operator responsibilities, crane types and their uses, load charts, power line safety, communication (signaling), oiler responsibilities, and ground conditions. Also included is an introduction to hoisting, including control functions, crane placement for lift, load control, leveling, set up, and much more.
Forklift 80 hour course A classroom and practical course gives students seat time on the forklift and training to learn the controls and operations. As Operating Engineers, our training and testing goes far beyond the minimum requirement. Upon successful completion of the course, students will know how to run an all-terrain telescopic boom for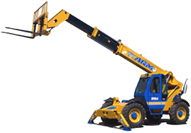 klift to safely and productively perform a variety of tasks on a construction site. To receive a forklift certification card, the written exam and practical exam must be passed and the certification is valid for 3 years. To renew your card, you must successfully pass the written and practical exams. Contact the Training Center office to schedule your renewal exam.
Asphalt Paving 80 hour course This course teaches pre-operational checks and inspections, familiarity with control functi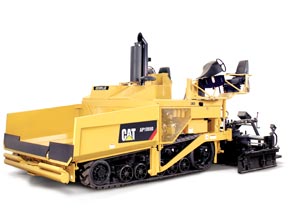 ons and techniques necessary to operate the paver, and techniques for proper asphalt rolling on a break down roller as well as a finish roller. Students will learn the set-up and use of automatics as well. Each student will have the opportunity to learn job layout for paving roads, as well as parking lots. Some will also spend time operating all four positions: topside, screed, break down roller, and finish roller.