| | | |
| --- | --- | --- |
| | | |
| | | |
| | | |
2016 Top Hands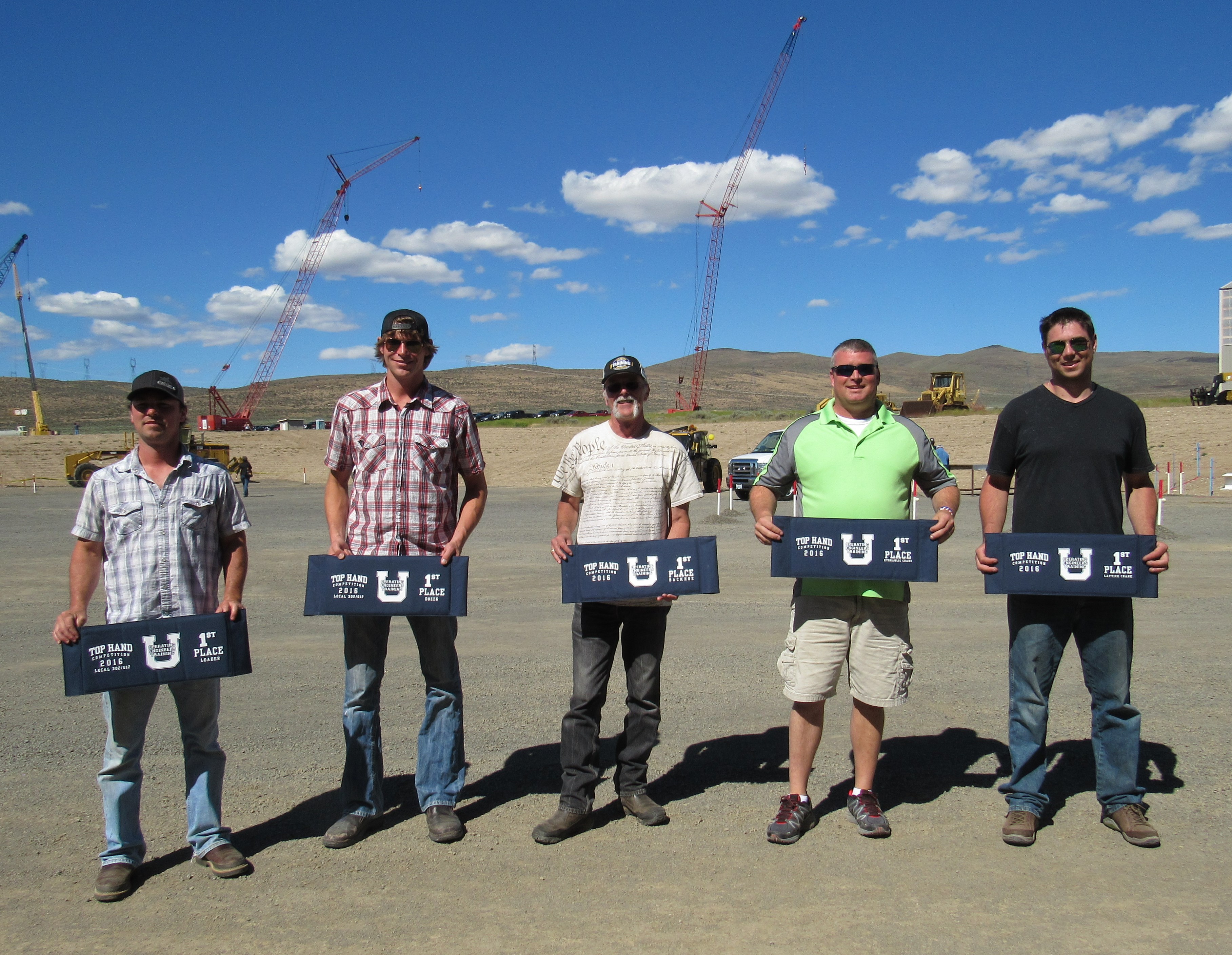 (Pictured Left to Right)
Greg Qualls: Excavator, Grader, Loader
Chase VanderVies: Dozer
Phil Pedersen Sr: Backhoe
Steve Sande: Hydraulic Crane
Marcus Keenan: Lattice Crane
Not Pictured: Ben Binckley: Forklift
---
Excavator Winners
1st: Greg Qualls
2nd: Mike Carey
3rd: Brian Kerr
.
---
Loader Winners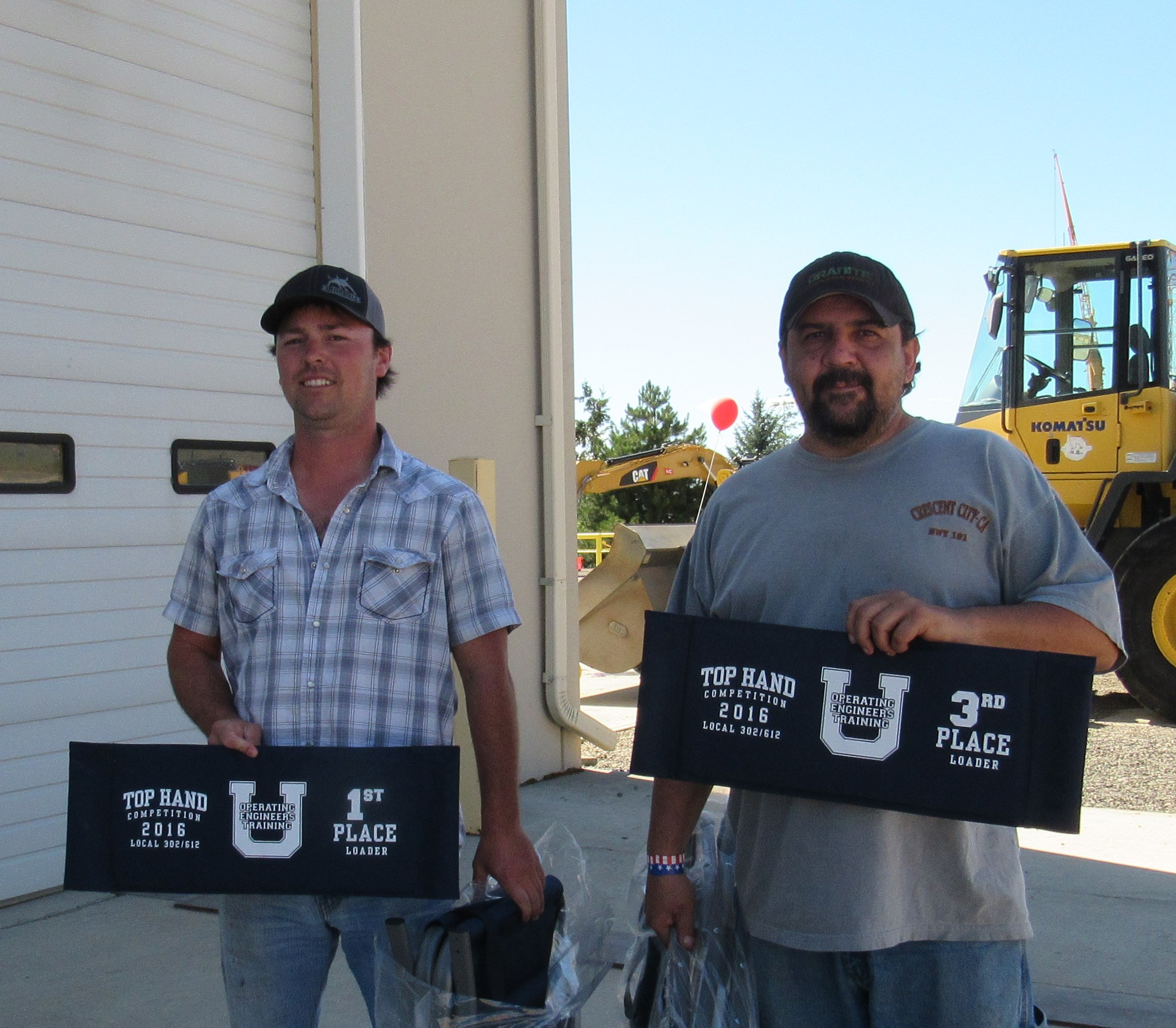 1st: Greg Qualls
2nd: Jon Mayerl
3rd: Steven White
.
.
---
Forklift Winners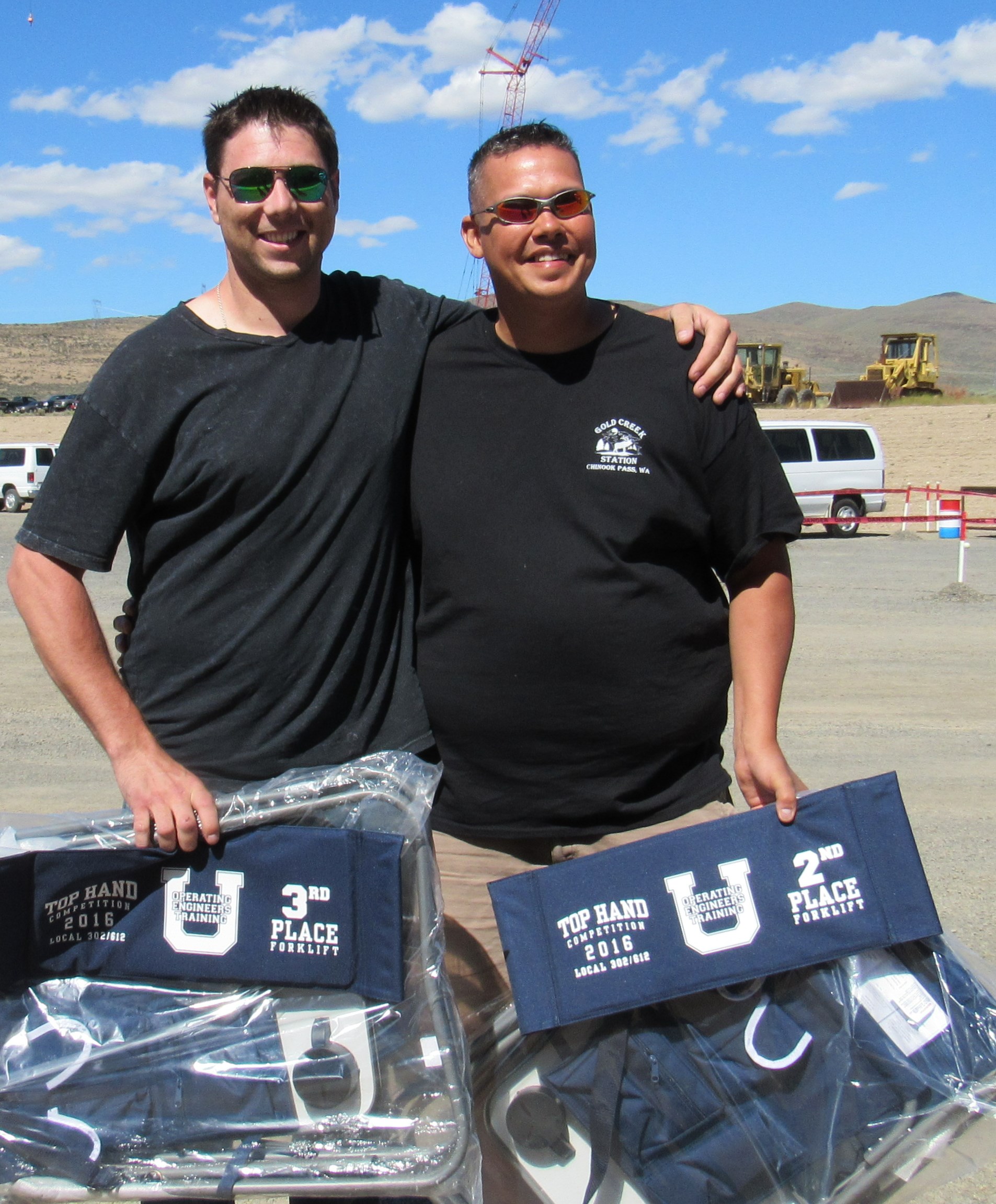 1st: Ben Binckley
2nd: Pat Beavers
3rd: Marcus Keenan
.
.
---
Dozer Winners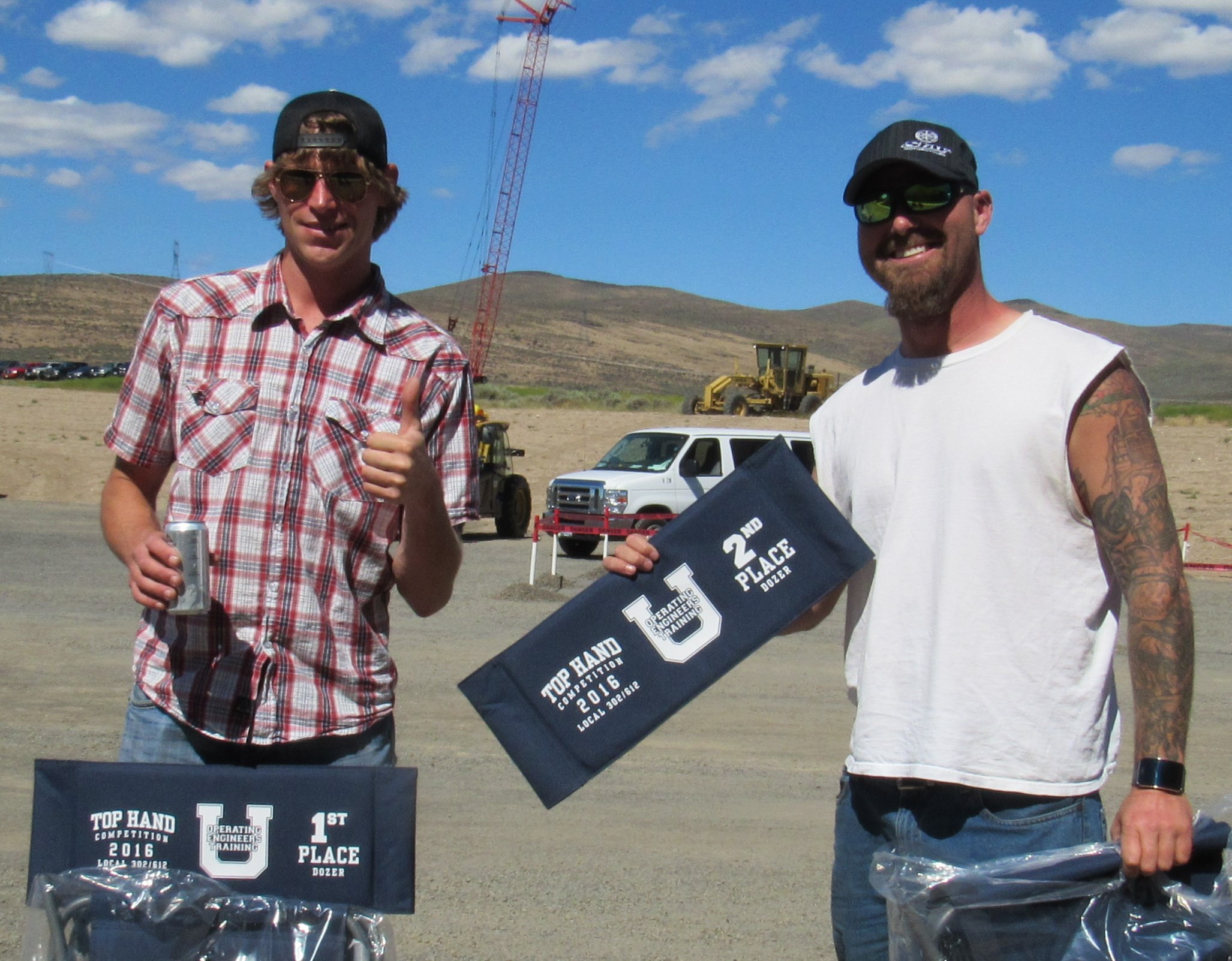 1st: Chase VanderVies
2nd: Phil Pedersen Jr
3rd: Jon Mayerl
.
---
Blade Winners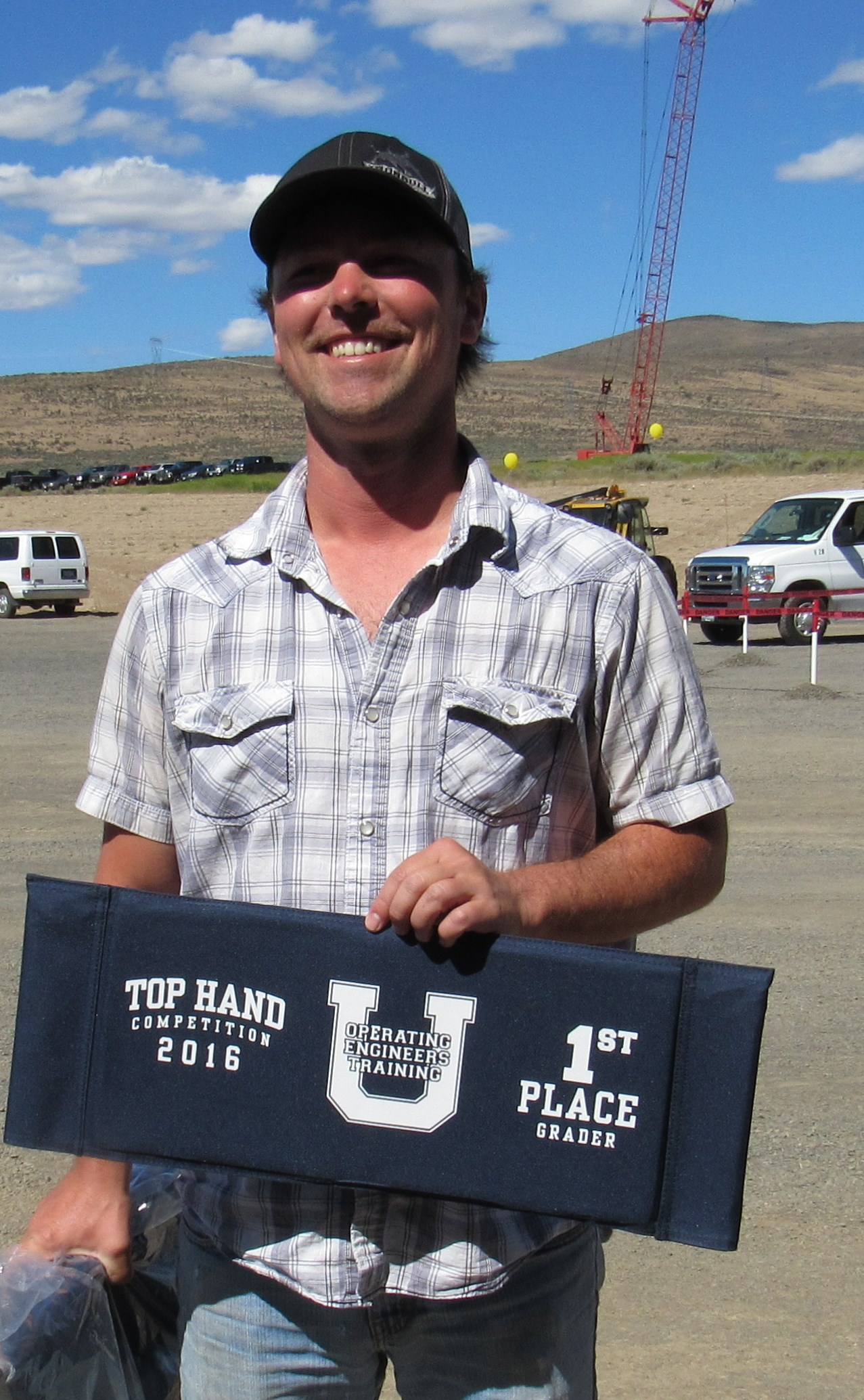 1st: Greg Qualls
2nd: Ted Carlson
3rd: Mark Foreman
.
---
Backhoe Winners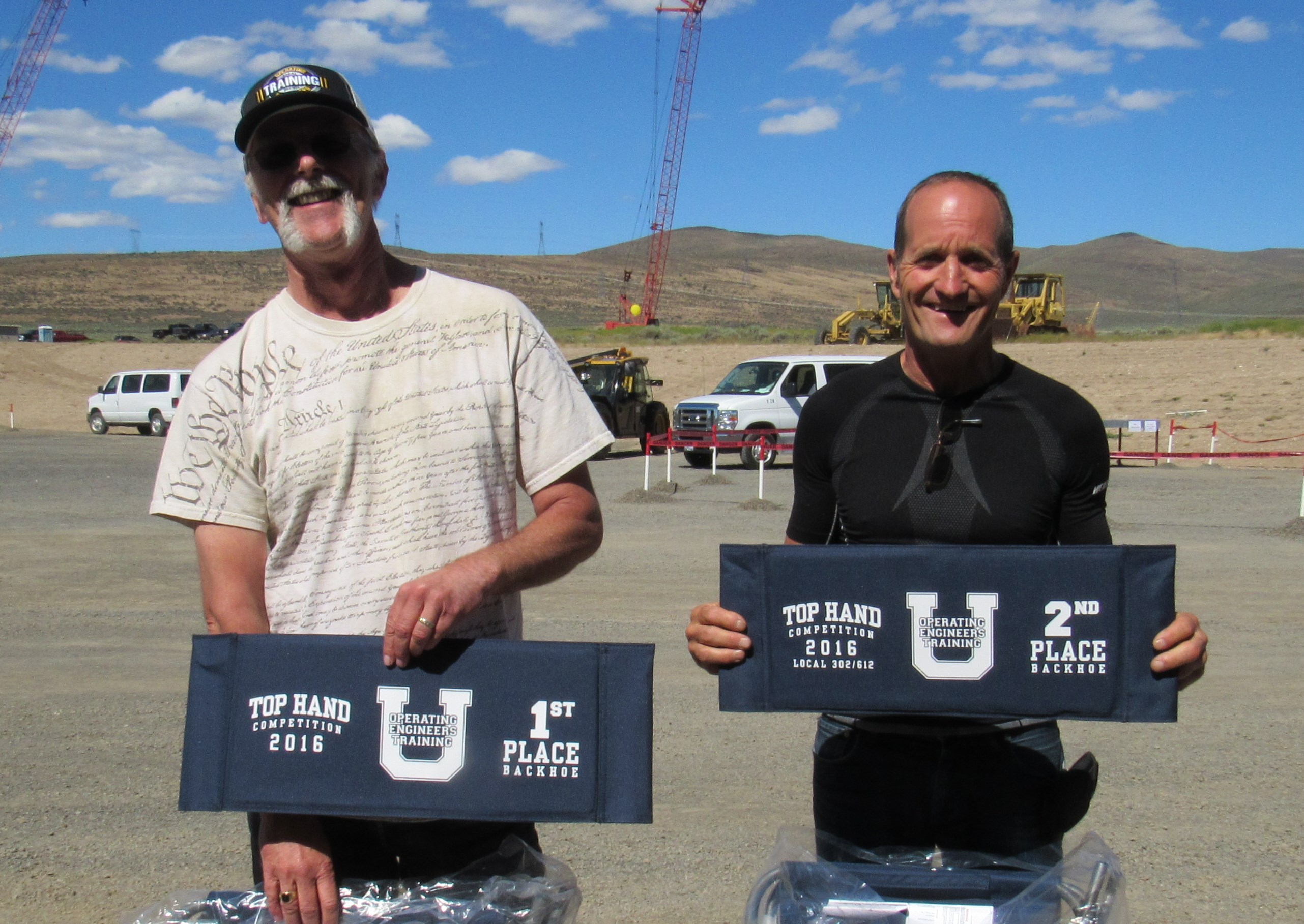 1st: Phil Pedersen Sr
2nd: Matt Kuzior
3rd: Mark Campbell
.
---
Lattice Crane Winners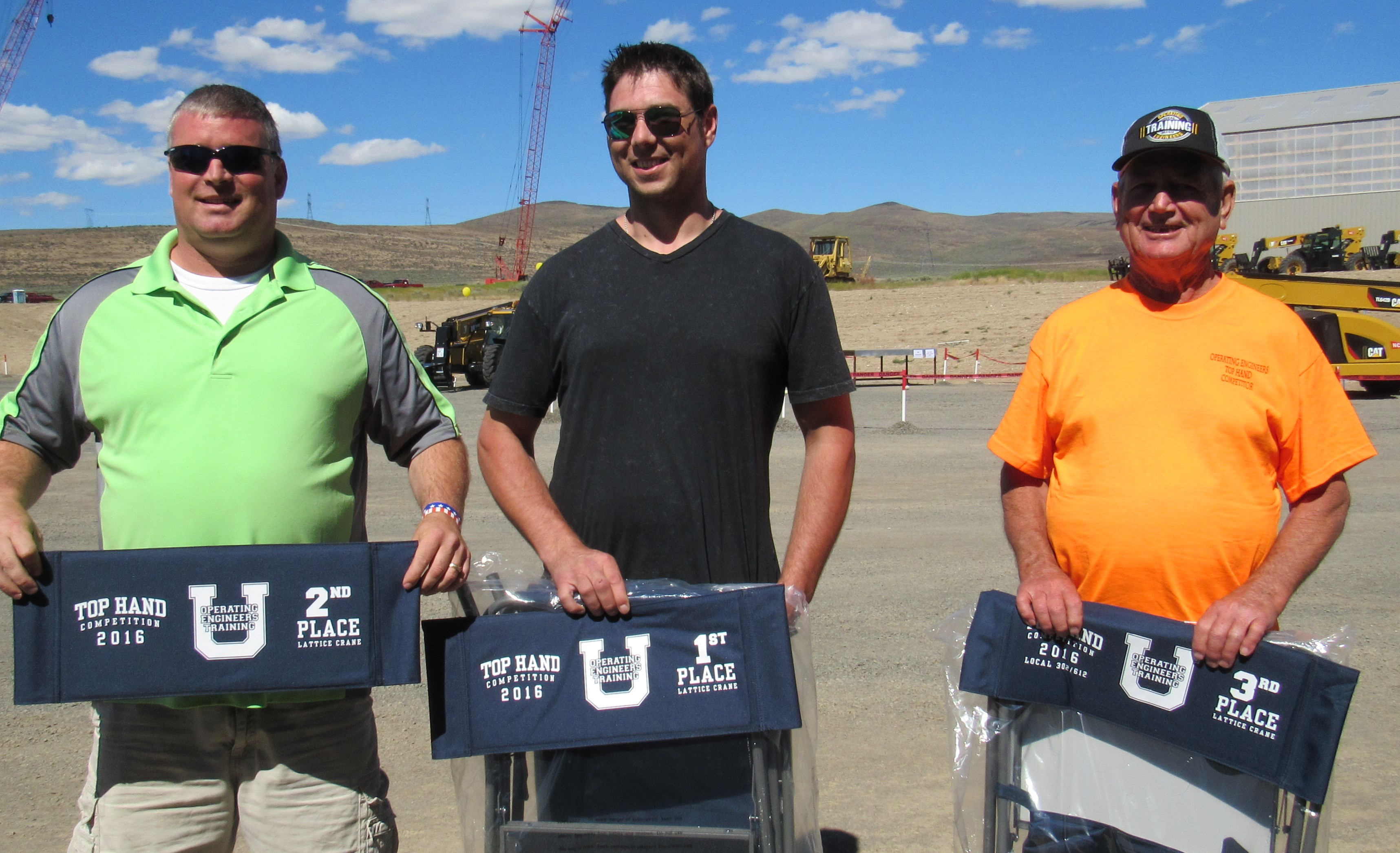 1st: Marcus Keenan
2nd: Steve Sande
3rd: Glen Allen
.
---
Hydraulic Crane Winners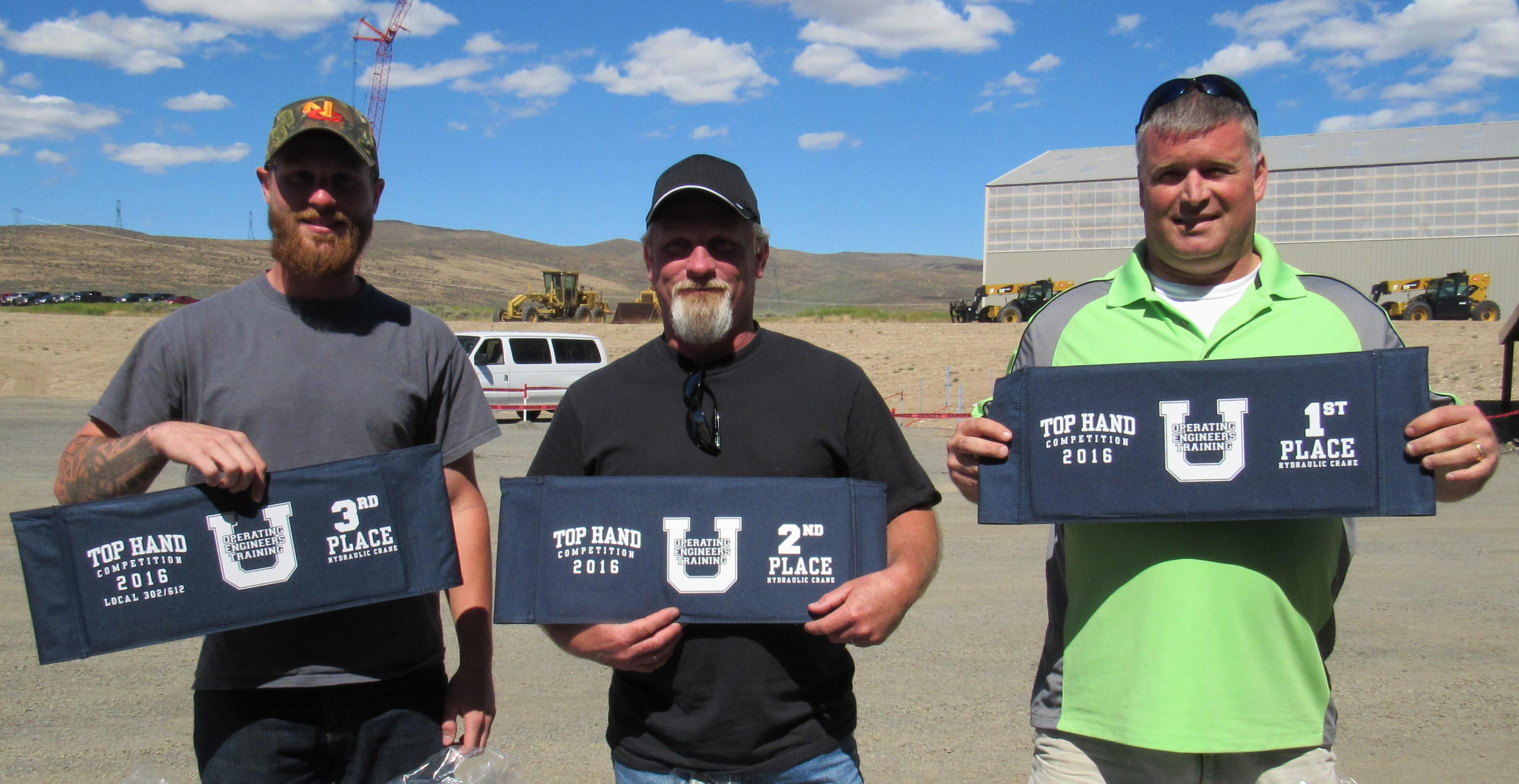 1st: Steve Sande
2nd: Mike Carey
3rd: Justin Carey
.
Are you a current IUOE Local 302 or 612 member?
Take advantage of FREE training
~ Request 2016 Fall Training Courses now ~
2017 Class Schedule will be posted in late October
---
Please visit the links below to view the dates of upcoming courses:
Call the Training Program Office to Request Courses: 509-968-3203
IMPORTANT: Don't forget to pay your annual $25 Training Deposit- You will not be placed on the Waiting List or in a Course until payment is received. Mail Check/Money Order, or call the Training Office to pay with a Debit/Credit card.
Click Here to View the Training Program's Course Placement, Training Deposit, and Course Cancellation Policies
Call the Training Office at 509-968-3203 to schedule your 2015-2016 Training Courses.
Limited seats in all courses so sign up early!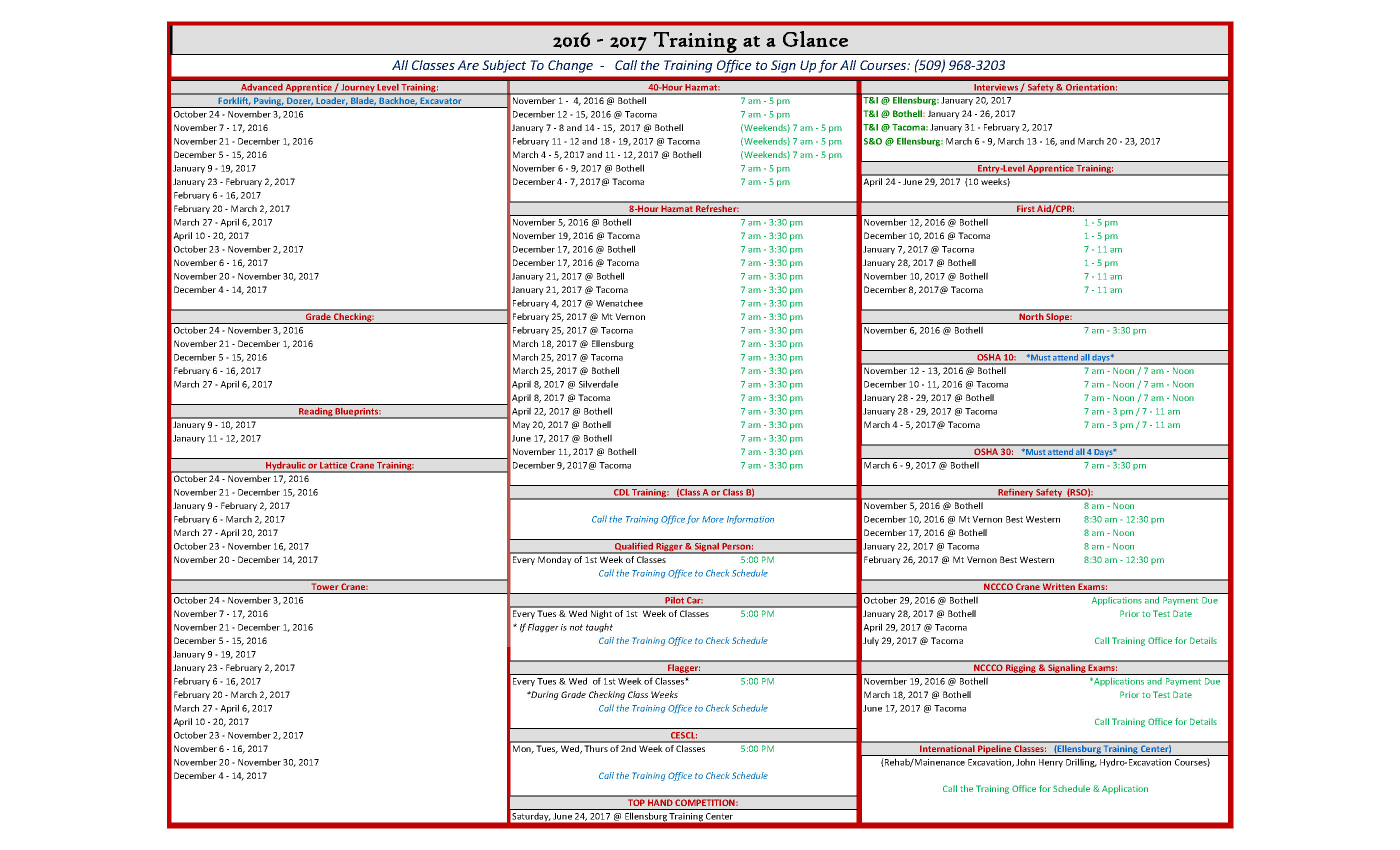 ---
---
Interested in the Operating Engineers Apprenticeship Program?

Click Here to Open the Application
Application and other required documents must be mailed into the Training Center Office no later than November 18, 2016
Selected applicants will begin training tentatively April 2017
2016 Entry-Level Apprentices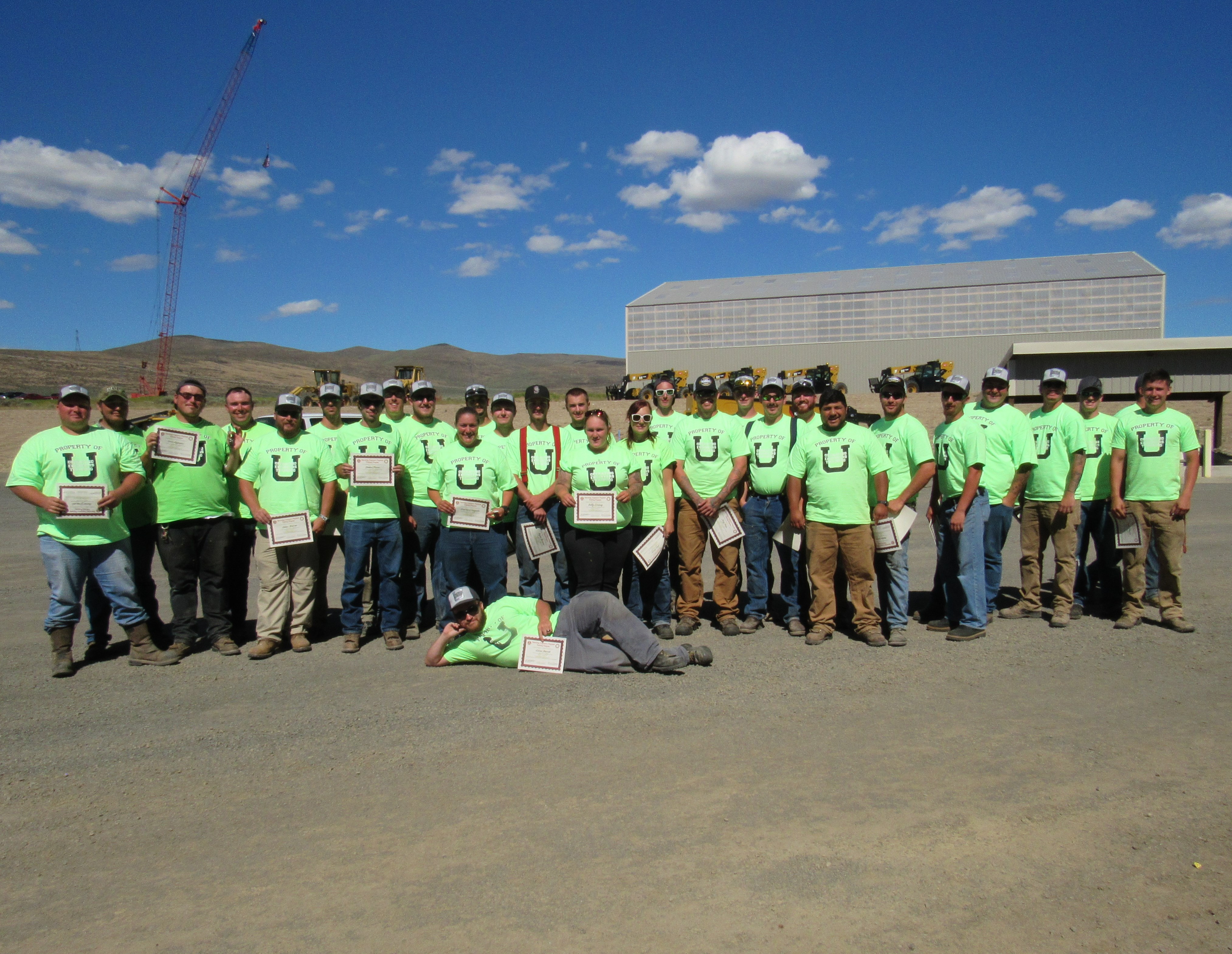 ---