Upcoming Training Courses
Call the Training Center Office
at 509-968-3203 to request Training Courses
Not all courses are first-come, first-served...You may be added to a Wait List and contacted at a later date to inform you if you are registered for the course.
* If classes are currently full, we encourage you to contact the office weekly to inquire about last-minute openings.
IUOE Local 302 and 612 Members must have a minimum of 200 hours working hours within the last 2 years by a contractor that contributes to the Training Fund on their behalf to be eligible to sign up for training courses.
Click HERE to open a large version of the Training at a Glance
Are you a current IUOE Local 302 or 612 member?
Take advantage of FREE training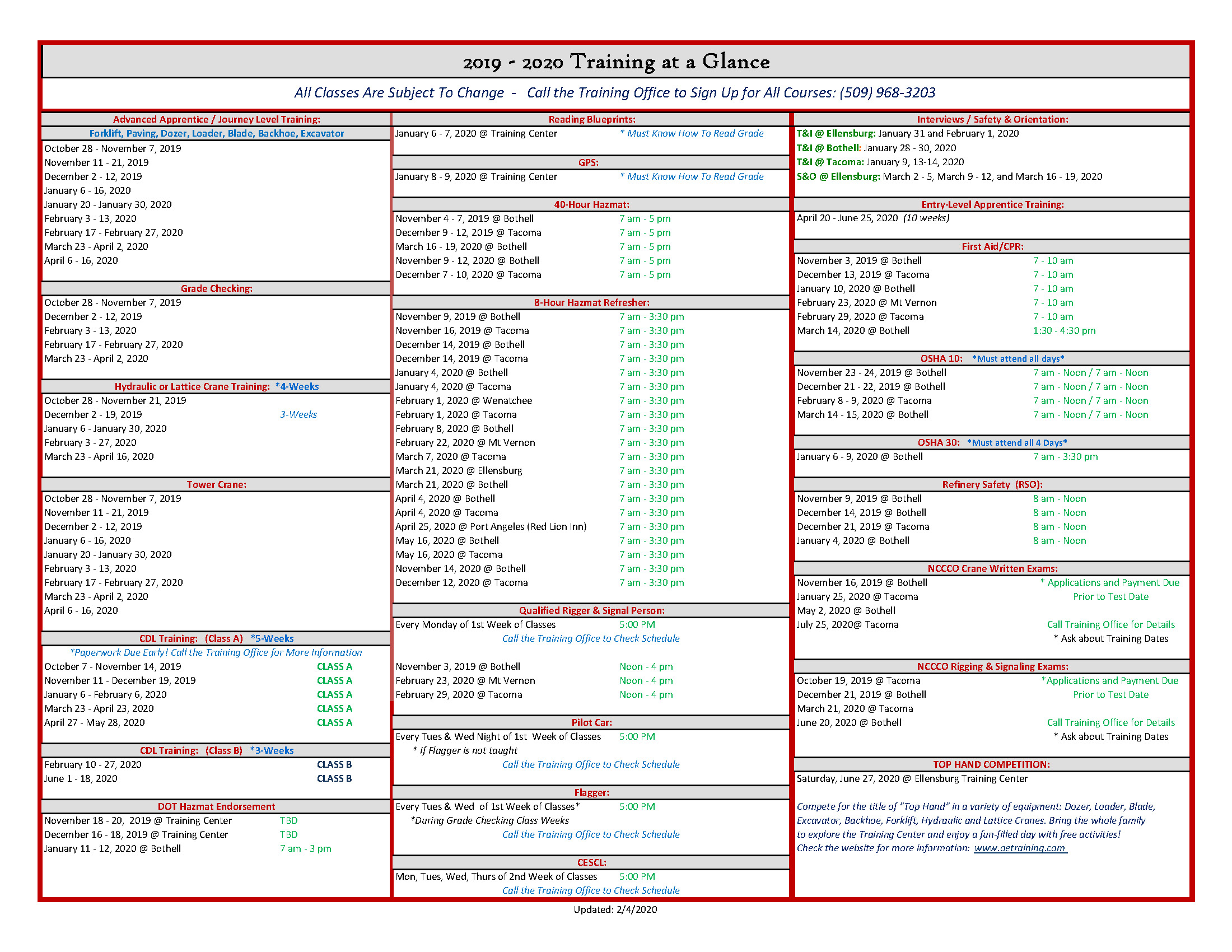 ---
Please visit the links below to view the dates of upcoming courses:
Click Here to View the Training Program's Course Placement, Training Deposit, and Course Cancellation Policies
---